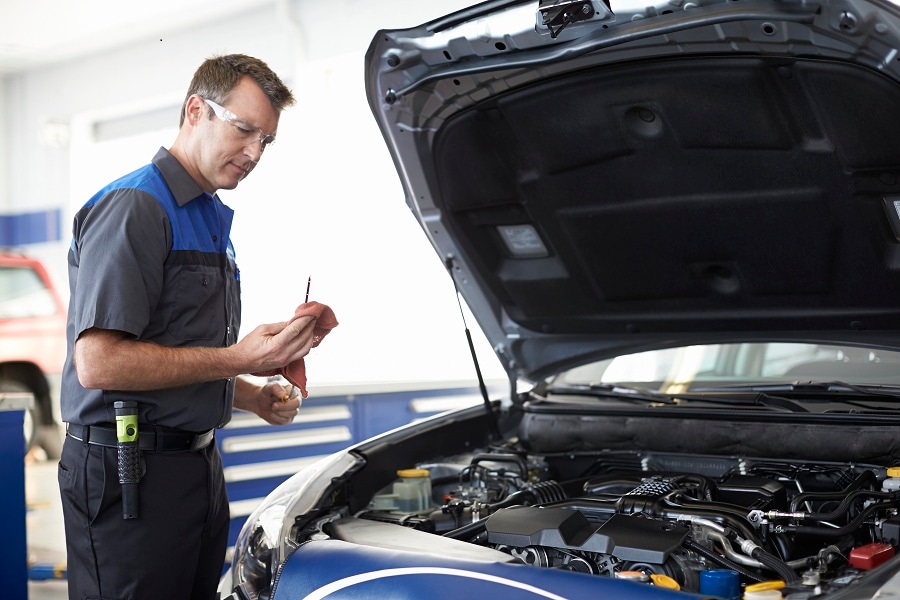 Keep Your Vehicle in Great Shape With an Oil Change at Wackerli Subaru.
We service all makes and models.
Having your vehicle serviced regularly keeps it in great shape for longer. An important part of that service is having your oil changed. Oil keeps your engine cool and protected from friction so your vehicle can keep running at its best. But when oil gets old, it stops protecting your engine; it breaks down and can start to corrode your engine. That's why it's important to have old oil replaced with new, clean oil every few months.
Here at Wackerli Subaru we would be more than happy to perform an oil change for you. Our service center is filled with highly-trained technicians who have years of experience working with Subaru vehicles; when you bring your Subaru to our dealership for an oil change, you can feel confident that our techs are giving it the exact kind of care it needs. We always give each vehicle our full attention to make sure the work is done correctly and efficiently, and we make each oil change as fast and convenient as possible so you can get back out on the road sooner.
If you have any questions about oil changes or about our service center, give us a call at (888) 814-3195. We hope to see drivers like you from the Idaho Falls, Driggs, Blackfoot, Rexburg and Ammon areas soon so we can help keep your vehicle in great shape.